$40 Tow – Modesto, Riverbank, Manteca, Stockton, Tracy, Waterford, Merced Towing Service, Emergency Towing, Long Distance Towing
---
Our office phone is answered 24hrs a day, 7 days a week at 209-846-4483
24/7 Towing Service of Modesto and surrounding areas.
Restrictions apply, prices may vary based on location.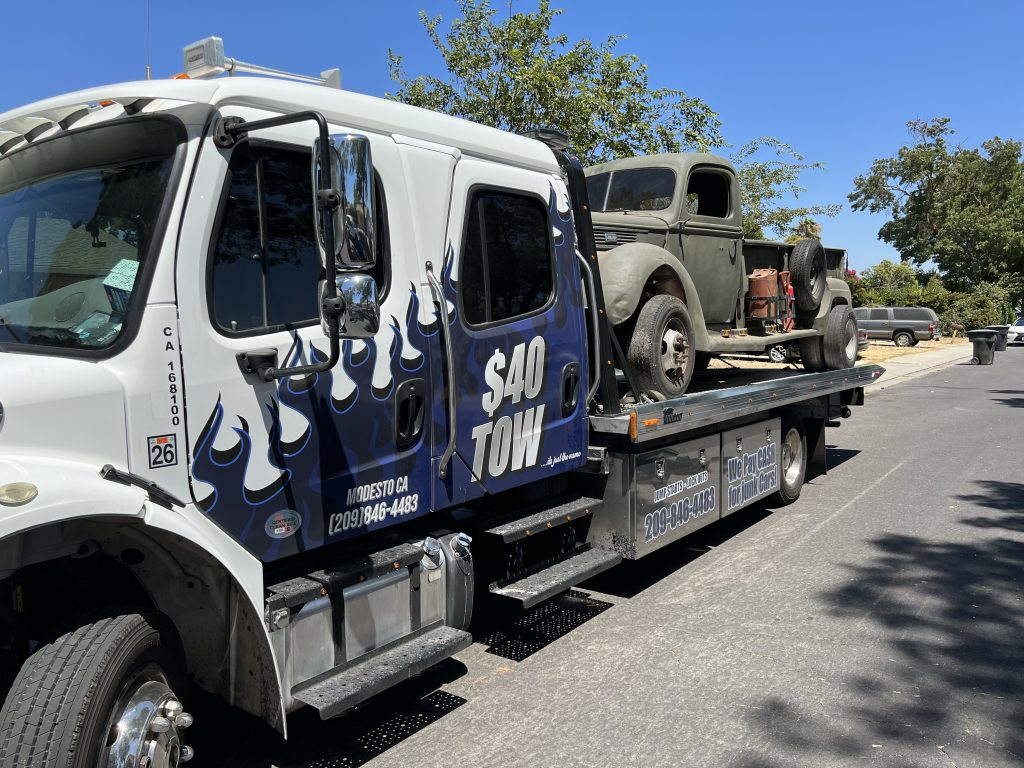 Old Fashioned & Honest Service
The Mark of Quality Service & Repair
Get your car or truck off the side of the road fast
Services we offer:
Light / Medium Duty Towing
Lockouts
Tire Changes
Out of Fuel
Jump Starts / Pull Starts
Junk car removal
Cash for cars
$40 Tow provides light duty towing services to Modesto, Riverbank, Manteca, Stockton, Tracy, Waterford, Merced and the surrounding areas.
We have the equipment and the experience to handle whatever you may need. Contact our office and let one of our tow away specialist evaluate your situation.