$40 Tow – Modesto, Riverbank, Manteca, Stockton, Tracy, Waterford, Merced Towing Service, Emergency Towing & Roadside Assistance
---
Our phones are answered 24 hours a day / seven days a week for the convenience of the public.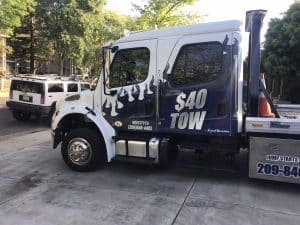 Enjoy convenient wrecker service
When you have to call for towing, you've already had enough inconvenience for one day. That's why we're available to help you with your roadside troubles 24/7. You'll get fast service from knowledgeable professionals who can handle any situation.
Our storage facility accepts credit cards and Cash as forms of payment. A printed receipt is given to the person retrieving the car.
Roadside Towing
$40 Tow has many years of experience in the towing business and our reputation speaks for itself, we are reliable, trustworthy and offer reasonable prices.
$40 Tow has a very high standard of safety and security when transporting from the roadside to the shop. It does not matter whether you are a dealer, manufacturer or individual, our company offers the highest level of technologically available in this field of industry when transporting your vehicle.
State of Art Equipment 
$40 Tow has company-owned state of art towing equipment that helps us to be the leader in towing, and this is done efficiency and quickly. You can depend on us and trust that your vehicle is in safe hands knowing that our trucks are equipped with satellite tracking and are fully insured to protect the valuable investment you have in your vehicle.
Call us at $40 Tow we will be glad to help you with any information on getting your vehicle back on the road. Contact our office and let one of our specialists help you. Our office phone is answered 24hrs a day, 7 days a week.